Commercial Solar Solutions for Businesses
Commercial Solar Solutions for Businesses
We have cost-effective renewable energy solutions to give your business constant power supply. With the current spate of grid collapse and irregular power supply, businesses like yours are switching to solar to cut down costs. We provide reliable, sustainable, and independent energy for businesses, giving them total control over electricity usage and cost reduction as well as providing a friendly environment void of noise and other environmental pollution.
With over 21 years in the renewable energy business in Nigeria, SystemTrust ICT Limited caters to varying needs of enterprises such as organizations, hospitals, companies, educational institutions, offices, etc.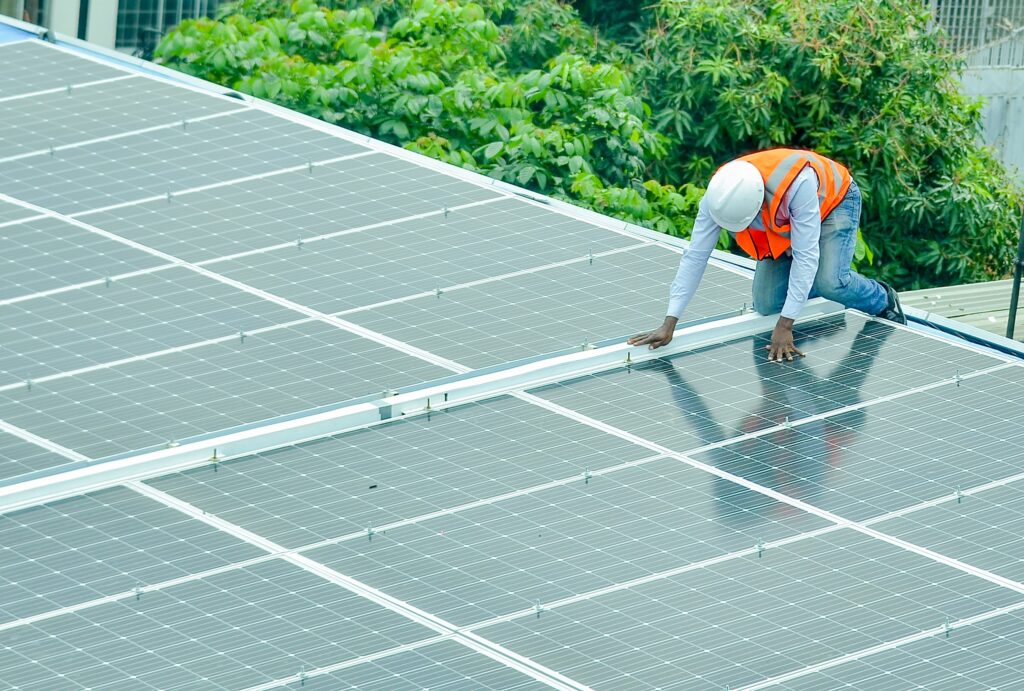 Benefits of Solar Installation for Businesses
One of the challenges affecting businesses and organizations in Nigeria is an epileptic power supply with its attending side effects. With the rising cost of diesel for power generation leading to a high increase in the overhead costs of running the business, relying on power from the grid might affect efficiency and reduce productivity.
Solar panel installations are fast becoming mainstream alternative power sources for a business like yours, maybe it's time you lessen the financial load and reduce your reliance on power from the grid and generate your renewable and reliable energy through solar.
Benefits of Solar For your Business
Cuts Overhead Business Costs: Electricity Bills and Power Generation are nightmares for businesses in Nigeria, and their costs keep rising. Going solar for your business, can significantly reduce your energy cost and help you improve the cash flow and budget for your business.

Low Maintenance of Solar Installations: The cost of maintaining your solar installations is significantly lower than other alternative power sources.

Fewer Power Outages: Solar is a very reliable power source. With the right solar installation, you can be assured of a constant power supply 24/7 to your business.

Increased Property Value: Properties with solar panels installed have proven to sell 3x faster than properties without solar. With a solar panel, the value of your