Get Reliable Solar Solutions for your Home and Business
Welcome to Systemtrust, your reliable partner in solar solutions and renewable energy. We are your number #1 solar energy company in Lagos, Nigeria.  We are an independent solar energy company and solutions provider catering to both the Residential and Commercial sectors in Nigeria. Our goal is to develop cost-effective and affordable energy solutions for our clients.
Solar Energy Company in Lagos
We are a solar energy company in Lagos, Nigeria. Your reliable partner in solar solutions and renewable energy. We offer cost-effective, alternative power solutions to commercial and private entities. We started business in 2001 to provide world-class information communication technology, power, and digital security solutions to organizations.! Since its inception, we have grown through forming strategic alliances and enhancing our in-house capabilities to meet the ever-changing needs of our customers. Our innovative products and solutions are centered around our customer's needs. We recognize your need for comfort at home, so we designed our range of power solutions to ensure the continuous supply of pure power to your homes and businesses.
Why Choose SystemTrust Solar Energy Solutions?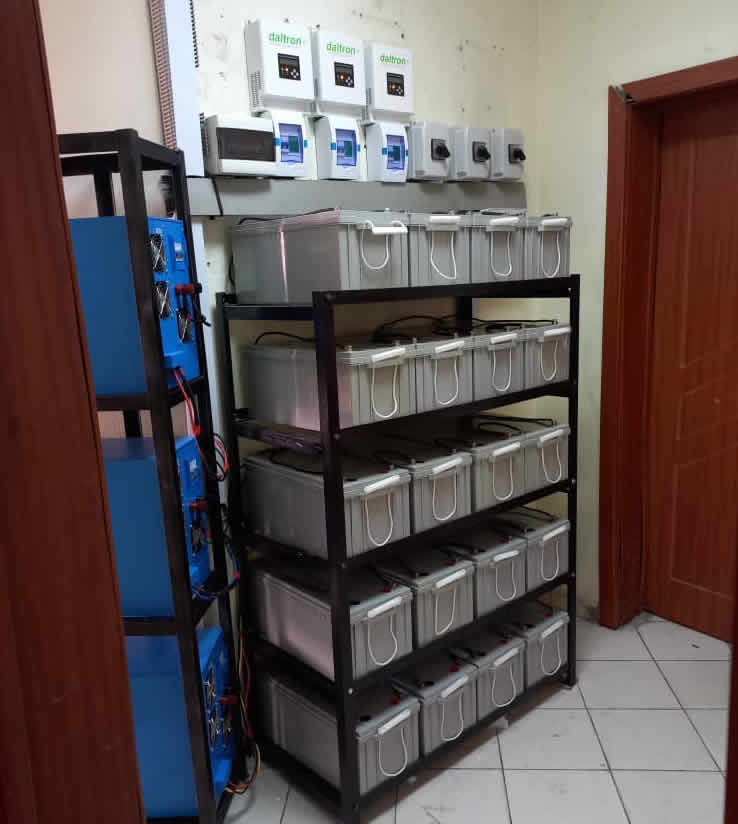 Residential Solar Solutions
Are you tired of high electricity bills and an erratic power supply to your home? Get our residential solar packages. With SystemTrust Residential Solar Solutions, our residential customers can produce and store excess power generated during the day into batteries for night use. This is usually a small-to-medium scale solar power generation and energy storage solution. It's an intelligent, affordable electricity storage system that reduces electricity bills and ensures constant & consistent power supply nationwide.
Commercial Solar Solutions
With the current spate of grid collapse and irregular power supply, businesses like yours are switching to solar to cut down costs. We provide reliable, sustainable, and independent energy for businesses, giving them total control over electricity usage and cost reduction as well as providing a friendly environment void of noise and other environmental pollution.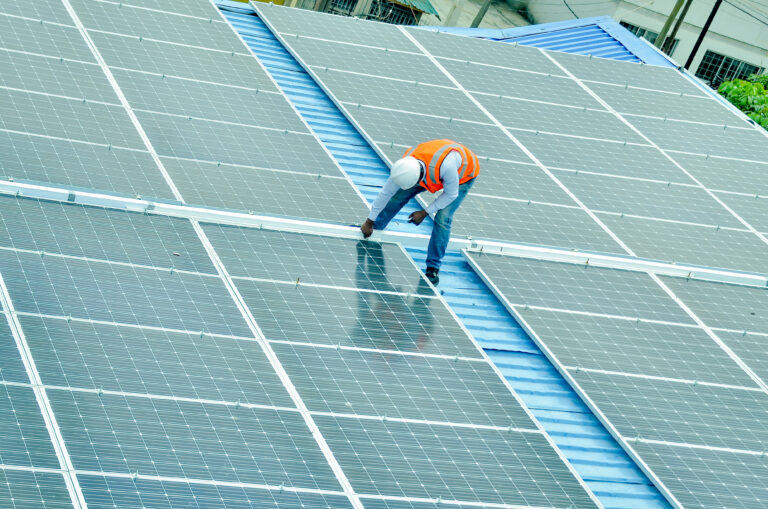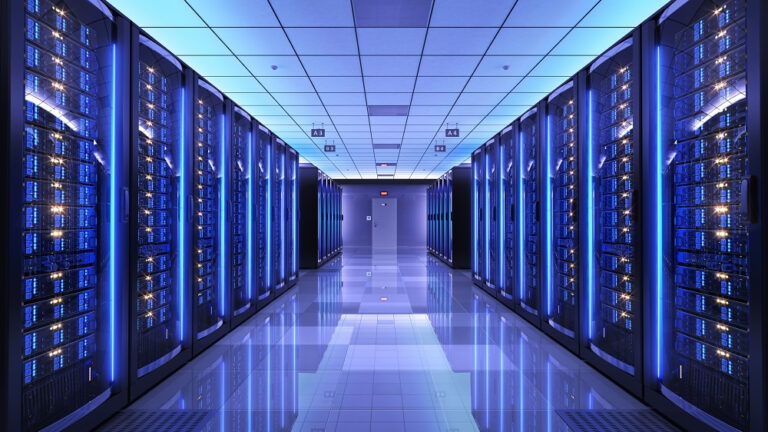 Solar Storage for ATMs and Server Rooms
Systemtrust is a leading provider of power backup and solar storage for Server rooms and ATMs. Our clientele cuts across Banks, Telcos, Oil and Gas, and other leading commercial enterprises. High facility operating costs can cut into already thin margins for many businesses. Minimizing those costs across dozens or even hundreds of Server room locations nationwide creates tremendous savings and a platform for sustainable business practices.
Need a trusted vendor that can maintain your existing solar installations? Our highly trained technicians help you carry out Energy management, Assessment Audits, Maintenance and Repair of your already existing systems:
Battery replacement, top-off (for flooded batteries), desulphation (can improve the life of old batteries), equalization.

Solar panel repositioning, cleaning, and expansion.

Charge controller and inverter repair/upgrade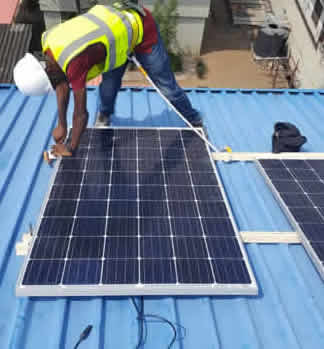 To create pure power solutions using innovative technologies, reliable systems, and people.

Our solutions help you save money and reduce over-reliance on the grid by tailoring a Solar PV system to your home or business electricity demand. We give you the best technical solution and an attractive Return on Investment.
Our goal is to create innovative, high quality and cost effective solar solutions tailored to your energy needs.
Get Customized Energy Evaluation
We do an energy audit and evaluate your energy needs to recommend customized solutions for your home and business.
Installation & Maintenance
We install a customized solution for your home or business to cater to all your energy needs.
Our
Clients
Over the years we've had the pleasure of working with amazing brands who trusts us with their energy needs.
Systemtrust Solar Power
Projects
HAVE A SOLAR PROJECT THAT REQUIRES OUR EXPERTISE?
As a leading solar energy company we collaborate with you to deliver a system that meets your energy needs with high quality equipment wether you want to install the system on your own or you need us to install and manage the system, we've got you covered.